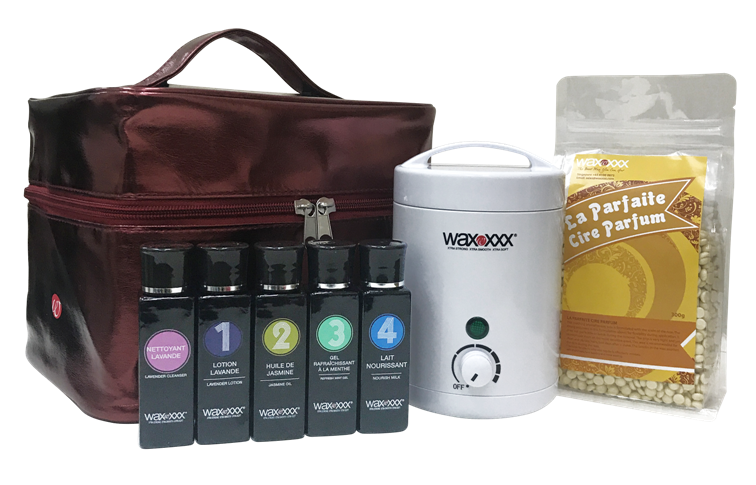 WaxXXX, the professional waxing brand that is adored by the industry comes to you in Home Professional Kit (HPK). A complete waxing kit that can be used at the comfort of your own home focusing at HPK WaxXXX targeted areas.
This travel-size hair removal system comes with the essential Pre and Post waxing care which is same as all WaxXXX waxing salons are using. Lavender cleanser cleanses the skin, Lavender lotion (No.1) and Jasmine oil (No.2) prep the skin before waxing, finally, Refresh Mint gel (No.3) and Nourish milk (No.4) calm and soothe the skin as post waxing care.
Our soothing aroma-therapeutic scent wax is selected for our HPK, it is formulated to grip the hair tightly and does not get brittle during removal.
HPK is for the individuals who love to take care of themselves. The person with that cheery lifestyle, a confidence attitude, it is definitely not just for a quick fix.
WaxXXX Academy recommends users to visit WaxXXX Salons for other waxing needs which is not advised by HPK.